Plastic
Our plastics product line is comprised of a wide selection of durable, acrylic-based engraving sheets ranging from 1-ply products for braille signs to 2-ply and 3-ply products for trophy plates or safety signs. Trotec plastics produce high-quality results even when processed at high speeds and require little or no post production cleaning, making them ideal for many different laser engraving and cutting applications.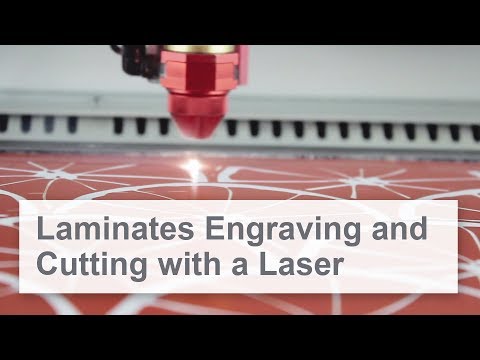 Filter Plastic selection:
Why use Trotec plastic sheets for laser and mechanical engraving?
The company's laminate sheets are especially popular for laser engraving because they are well suited for both interior and exterior applications and available in many colors with different effects. While the micro surfaced coating allows for highly detailed engraving with improved production speed, the low residue characteristic of TroLase also results in reduced overall processing time.
Using our high-quality laser engraving materials will help increase the product longevity of your laser and your exhaust system. Benefits of using our laser materials:
UV-stable
Thin top surface permits detailed engraving
Minimal engraving / cutting residue reduces cleaning time
Minimal stickiness after laser cutting
Wide range of available colors and effects
Suitable for screen-printing and hot stamping
The company's broad line of quality laser materials and laser engraving supplies, coupled with its unmatched service and support offerings, have made Trotec one of the industry's leading companies.
---
Laser processing plastic sheets
Trotec laminates offers a wide range of processing options, including laser engraving, laser cutting, mechanical engraving, and mechanical cutting.

Our laser materials are especially optimized for laser processing. By engraving the material, the top layer is being removed and the core layer appears. It is the most commonly used engraving material for laser processing and it is also suitable for rotary engraving.


Tips:
Use the 2" lens for engraving. It is the right choice for all engraving that are viewed from the distance.
Use the acrylic cutting grid to optimize cutting results
---
Recommended laser machines
Speedy 360 flexx with 80 watts
Speedy 300 flexx with 60 watts
Speedy 100 flexx with 40 watts